JULY \\ America the Independent
America the independent.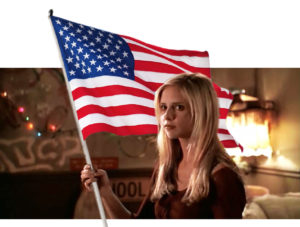 I had one hero growing up. She was strong, independent, self reliant, and a badass. She did what she had to do to save the world. She overcame fear, doubt, and loneliness. She was Buffy the Vampire Slayer.
(WARNING, some spoilers!)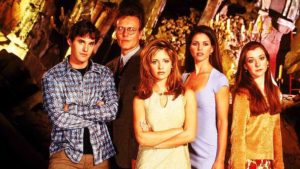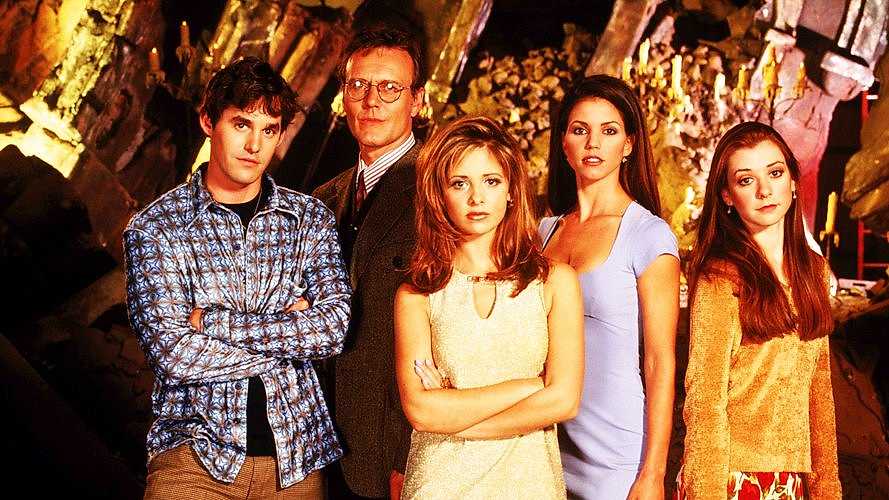 For those of you that don't know me, I'm only slightly obsessed with BTVS. I named my dog after Buffy, I have a tattoo from the show, and I may own a few collectibles. I started watching the show when I was in 4th grade, and I quickly found myself in BTVS fandom.
While 'America' was the theme for this month's blog post, I couldn't help but think of my post in a different way. When I think of America, I think about fighting for what's right, breaking rules that don't make sense, and having the ability to be independent.
And when I think of independence, I think about Buffy. Who was at the ripe age of 16, thrown into a world with more responsibilities than her high school counterparts. She had to forge her own path with just the help from her Watcher and some of her close friends that accidentally found out about her secret identity.
The thing is, a slayer isn't just thrown into independence, it's the life that Buffy chose, and one I look up to. Other slayers, like Kendra, chose to be less independent and more reliant on her Watcher for direction. While Buffy, at times described as rebellious and a delinquent, chose to make her own rules, figure things out herself, and always trust her intuition. Her independence led her to kill the Master (twice), slay Angel right as he received his soul back, sacrifice her life to save her sisters, and leave Spike in the hellmouth even though she loved him (there's many arguments about this, you can read them here).
Buffy held the world on her shoulders, all while saving it.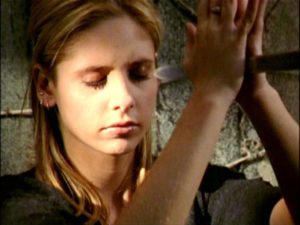 I find inspiration, drive, independence, and strength through the powerful character played by Sarah Michelle Gellar. This character not only was the only strong female role model I had when I was growing up, she was the badass woman I strived to be.
Some find my obsession with Buffy a bit weird, but to a girl who grew up with an alcoholic mother and no guidance on how a woman could be strong, independent, funny, and resourceful, I had to find my role model elsewhere. And thankfully, I found it in the badass Buffy Summers, who showed us all how independence, strength and resilience could save the world.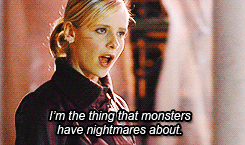 Written By R\West Brand Manager, Cassidy Johnston