Marketing During a Crisis: For Once, It's Not About You
The past few weeks have been (sadly) ripe with disaster and crises – namely with Hurricane Harvey, but even just in our backyard with the Eagle Creek fire. The one good thing that can come from trying times is that many people and businesses work together to help those in need. Here's what to do when disaster strikes.
Double Check Your Planned Communications
First things first: when there's a crisis, make sure none of your planned communications – whether it's an outbound email, social post, or website update – share anything that could be considered insensitive or offensive. This is one thing Airbnb failed to do that landed them in hot water when they sent a "floating world" email campaign in the midst of Hurricane Harvey's torrential aftermath. Luckily, they acted quickly and righted this wrong with their urgent housing program, which gives free housing to those in need.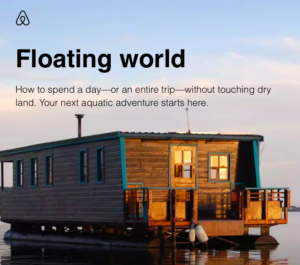 Make Note of What's Happening
If either your business or your customers are affected by a crisis, consider halting your planned communications and changing the message to reflect what's happening. It can seem like an elephant in the room if your marketing continues as if nothing has changed when a large segment of your customers are dealing with a disaster. Let them know that you're thinking about them in these trying times.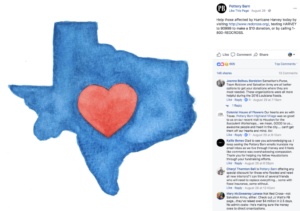 Do Something About It
Even better than sharing that you care is actually doing something to help those in need. No matter the size of your business, every little bit counts, and it can show that your company truly cares about helping those in need. One happy byproduct of this? Generating positive sentiment and loyalty from current and potential customers. Barre3, Kendra Scott, and Gorjana are a few businesses that all updated their communications that created an opportunity for both the business and their customers to help those in need.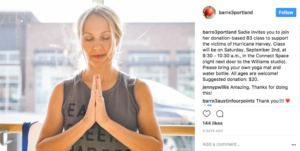 Do Your Research
Last but not least, should you decide to put together a plan to support a nonprofit that's helping with the crisis, make sure it's legitimate and that your customers will feel good supporting it (unlike how some people have felt very recently about this massive organization). While it's easy to think of the large nonprofits that receive most of the attention, it's worth considering a smaller, local nonprofit – especially when those dollars will directly benefit the immediate community.
In times of crisis, it's a heartwarming thing to see so many businesses working together to help those in need. It's not just good marketing, it's good for the community.