POSSIBILITY \\ The Possibility of a Life Well Lived
The definition of possibility, according to Merriam-Webster, is "the condition or fact of being possible, a potential or prospective value, one's utmost power, capacity, or ability." The fact of the matter is that in life we are all faced with many possibilities, some pass us by and go unnoticed, and some we pursue relentlessly. On March 26, 2018, my Grandfather passed away and it has left me thinking about his life, his legacy, and his pursuit of the American dream. You might call this dream a possibility of a life well-lived.
My Grandfather, Victor Nicholas Abatino was born in Modugno, Italy, June 20th, 1927. Raised as a farmer in Southern Italy he was accustomed to hard work and the joy of seeing fruit grow from the very seeds he planted. In 1950, Vito embarked on a journey to America in search of the American dream. After arriving in America, he shortened his surname to Abatino, to better assimilate into his new home. Landing in New York, he took whatever job he could find and went to night school to learn the English language. From New York, Vito and his brother Alfonso moved to Chicago and opened their first restaurant together.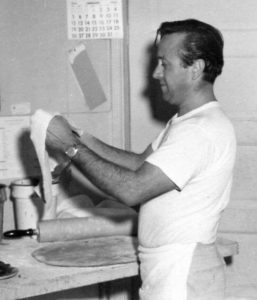 Vito then moved to California in 1961 and opened Vito's Pizza King in Burbank California. In 1970, Vito and my Grandmother Mary moved to Ashland, Oregon and opened Vito's Pizza.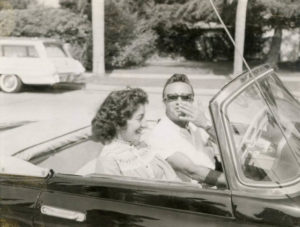 In 1972, he built his final restaurant on the corner of North Main and Granite in Ashland Oregon. He proudly served the Rogue Valley's best Italian food, until his retirement in 1980. Vito enjoyed retirement for 38 years and I was lucky enough to spend 26 years with him. In between the fishing trips and golf and soccer lessons, he would share with me words of wisdom from a life well-lived. There were a few things he would always tell me and I can still hear his voice saying, "Young do when you can, not when you want, because when you want might be too late" and "When there is a will, there is a way".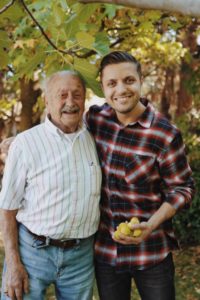 You're probably wondering, where am I going with this? Well, what I've learned is that life is full of possibilities and it's up to you to find a way to get what you want out of life, no one is going to hand you anything or make it easier on you. My Grandfather moved away from his home to a country without speaking the language, with no money and no real way to contact his family and was still able to will himself to get what he wanted in life. His legacy is a testament that you can do anything and all things are possible when there is a will. You just need to find the way.
Written by R\West Interactive Developer Jameson Nuss