FLIR ONE
Thermal technology for your phone
How do you convince consumers they need technology they've never seen?
Services
Brand Strategy
Creative
Public Relations
Influencer
Social Media
Digital Experience
Paid Media
We helped the world's leading thermal technology brand launch their first consumer product: FLIR ONE. The launch required both a strategy that would convince consumers they needed thermal technology and selling a consumer friendly creative campaign to decision makers at a company used to B2Gov sales tactics.
We created the FLIR ONE brand including packaging, app and 20' booth in under a month. Armed with a brand story, complementary assets, and a handful of test units in hand, R\West brought the FLIR One thermal imaging camera to the masses at the "Super Bowl" of tech – from a huge splash at CES with award-winning activations, to a 360-degree PR blitz driving top press coverage. The FLIR ONE launch catapulted FLIR's stock 10% higher on day 1.
CES was a media win. The event captured 15K+ new leads during launch fueled by top-tier PR wins, including CNBC, CNN, AP + Gizmodo Best of CES Award. Post-launch, Press Reviewers' Program drove 600+ articles across tech, biz, lifestyle, science, and home improvement media.
Following the FLIR ONE Launch at CES, stock prices spiked + 10% on Day 1 of launch
After an extensive audit of the consumer electronic packaging space, we created a shelf presence that played in the elevated tech space: clean and premium, while simultaneously seizing the opportunity to educate consumers about an unknown product category.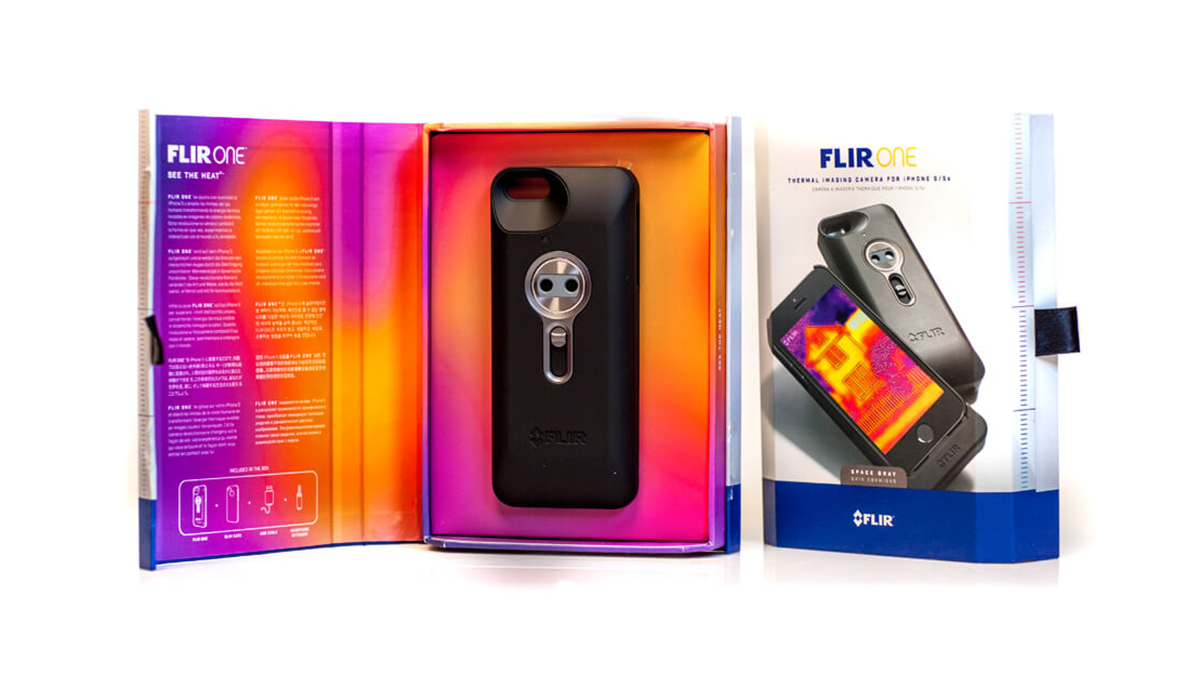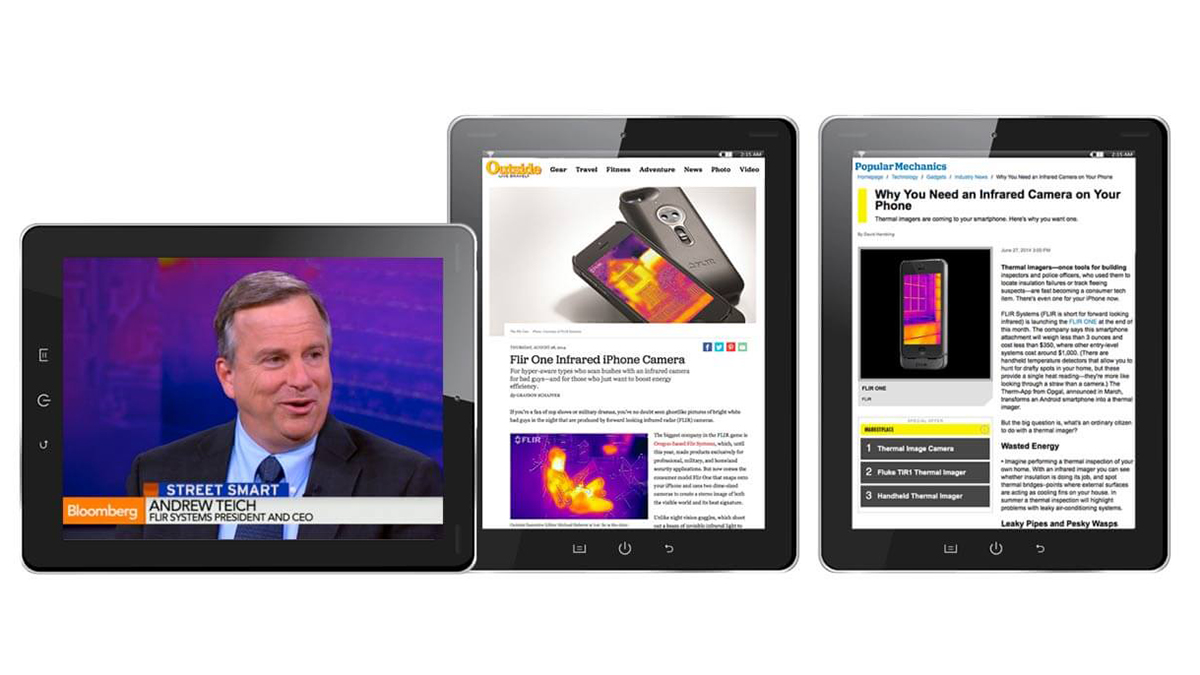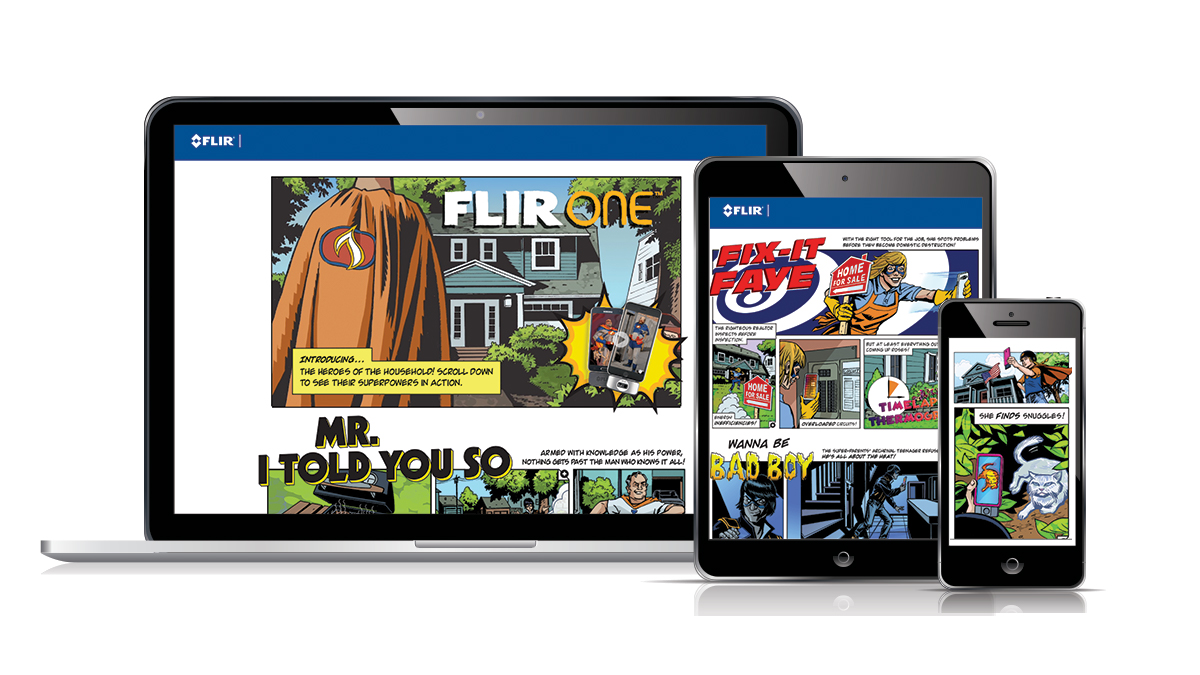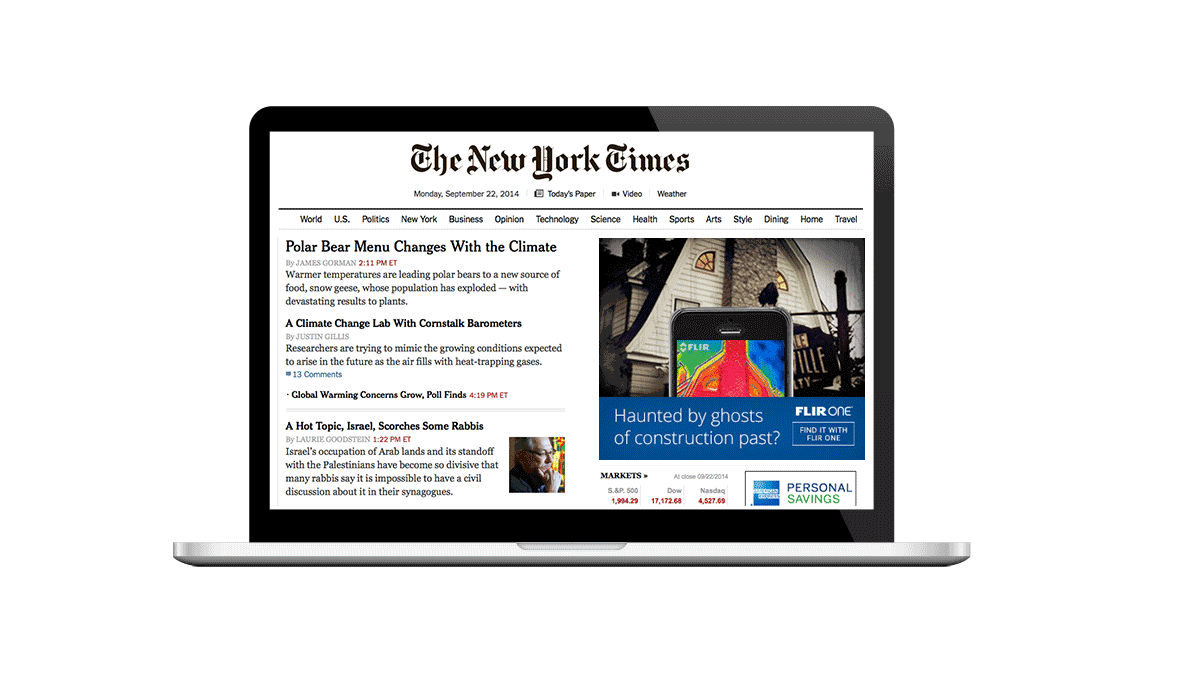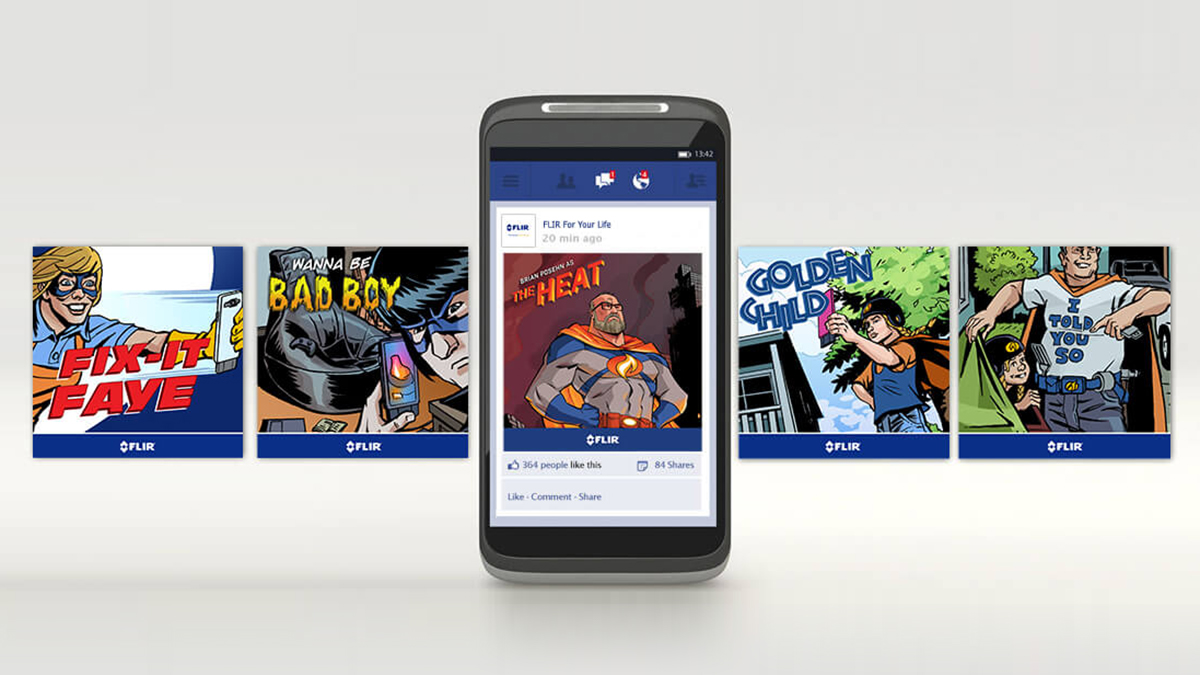 FLIR One
With the launch date of the new FLIR ONE™ approaching, the heat was on to create a campaign that showed smartphone users how to use thermal technology. And in true R/West fashion, we didn't only show consumers how they can use the technology, but how they too, can become the hero of their household.
The new campaign stars Brian Poshen as "The Heat," a wannabe superhero on his way to becoming a household name. But with a thermal imaging camera as his only superpower, it's still "a bit of a work in progress." From humorous videos to app development contests and a killer parallax site, the new campaign has gotten FLIR national coverage on several ad sites, as well as Gizmodo, The Next Web, CNET, and Good Morning America.